Climbing Wall
Foothills' climbing wall is designed after the granite domes and spires of the South Platte area. We have many different routes for all climbing abilities from beginner to advanced.
Climbing Wall
Located at Ridge Recreation Center – 6613 S. Ward St., Littleton, CO 80127
Whether you are a beginner wanting to take a class, a group of friends wanting to learn or a professional, we have everything you need. With state-of-the art equipment and superior staff, your indoor climbing experience will be like no other.
Reserve your spot for Supervised Climb using our CommunityPass registration site.
Walk-ins may be available, but are not guaranteed.
If you have used Foothills in the past, you likely have an existing CommunityPass account.  If you do not remember your username or password, please DO NOT create a new account.  Contact the front desk at 303-409-2100 during business hours and we will be more than happy to assist you.
Supervised Climb
Climb with us! A trained climbing attendant will be on hand to belay and offer opportunities to practice your climbing skills. Open for all ages 4 and older, must have waiver signed by parent or legal guardian.
Adults:
$5.75, Non-District: $7.75
Youth:
$4.25, Non-District: $5.75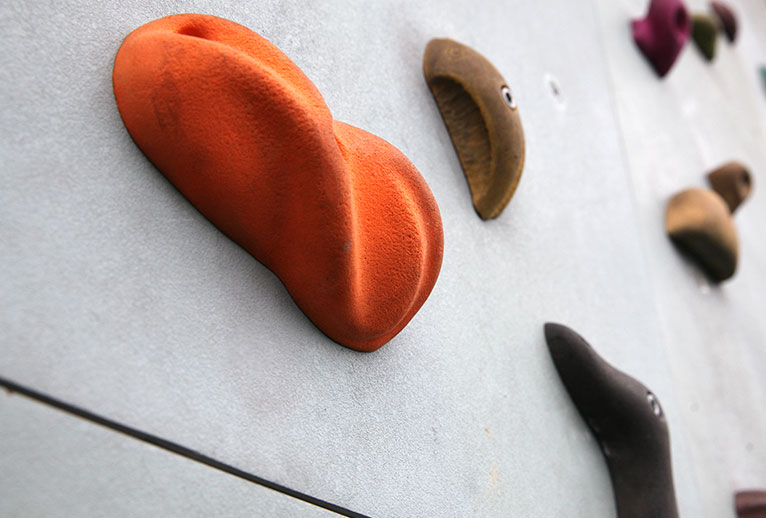 Climbing Wall Features
40' high by 30' wide
Routes varying in difficulty from 5.5 to 5.12
Bouldering problem routes (shorter routes without ropes)
5 safety ropes
10-15 different routes
Exclusive Climbing Wall Rentals
Consider this option if you are planning a party or special event!
Rental fee includes a wall attendant and exclusive use of the climbing wall.
Waivers are required for all participants and must be signed by a parent or legal guardian. Ages 4+.
Rental fee includes wall attendants and exclusive use of the climbing wall.
1-15 people:
$100/hour District
$120/hour Non-District
includes 2 belayers
Climbing Wall Call 303.409.2337
Great opportunity for team building, merit badges, birthday parties and much more...
Save money as a frequent user!
Purchase a Multi Visit card or facility pass that may be used for Supervised Climb Admission.